In Memoriam: Prof. Ioan Dzitac - Editorial
Abstract
In 2021, the International Journal for Computers, Communications and Control (IJCCC) entered its 16th year of existence. The first issue of the sixteenth volume of IJCCC was planned to be a special one dedicated to pay a tribute to the exceptional work and results of Lotfi Zadech, a great scientist born in 1921, who in uenced an immense number of the scholars all over the world. That special issue was thought and organized by Ioan Dzitac who wrote the Editorial. Several outstanding scholars were invited and accepted to publish in the intended special issue. It was Ioan Dzitac's last paper. Unfortunately, on 6th February, when the special issue was almost ready to be published, the heart of Ioan Dzitac suddenly stopped beating.
Now, it is our sad duty of honour to propose to collaborators and readers of our journal a special issue meant to commemorate and pay a tribute to Ioan Dzitac, an honest and generous person, a talented and hardworking scientist and professor, an effective and empathic manager, a close and dear colleague and friend.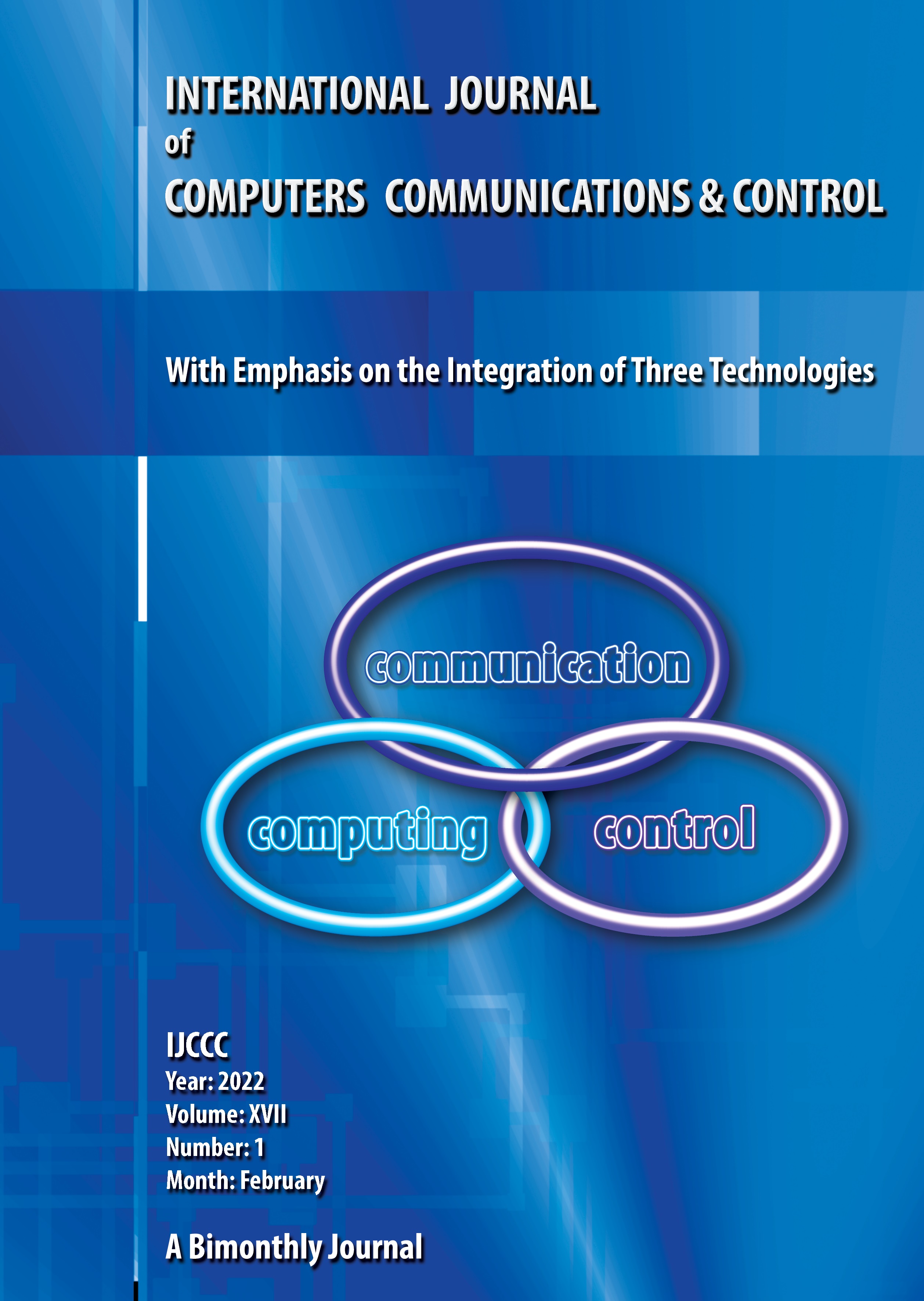 Additional Files
License
ONLINE OPEN ACCES: Acces to full text of each article and each issue are allowed for free in respect of Attribution-NonCommercial 4.0 International (CC BY-NC 4.0.
You are free to:
-Share: copy and redistribute the material in any medium or format;
-Adapt: remix, transform, and build upon the material.
The licensor cannot revoke these freedoms as long as you follow the license terms.
DISCLAIMER: The author(s) of each article appearing in International Journal of Computers Communications & Control is/are solely responsible for the content thereof; the publication of an article shall not constitute or be deemed to constitute any representation by the Editors or Agora University Press that the data presented therein are original, correct or sufficient to support the conclusions reached or that the experiment design or methodology is adequate.