A Boundary Determined Neural Model for Relation Extraction
Abstract
Existing models extract entity relations only after two entity spans have been precisely extracted that influenced the performance of relation extraction. Compared with recognizing entity spans, because the boundary has a small granularity and a less ambiguity, it can be detected precisely and incorporated to learn better representation. Motivated by the strengths of boundary, we propose a boundary determined neural (BDN) model, which leverages boundaries as task-related cues to predict the relation labels. Our model can predict high-quality relation instance via the pairs of boundaries, which can relieve error propagation problem. Moreover, our model fuses with boundary-relevant information encoding to represent distributed representation to improve the ability of capturing semantic and dependency information, which can increase the discriminability of neural network. Experiments show that our model achieves state-of-the-art performances on ACE05 corpus.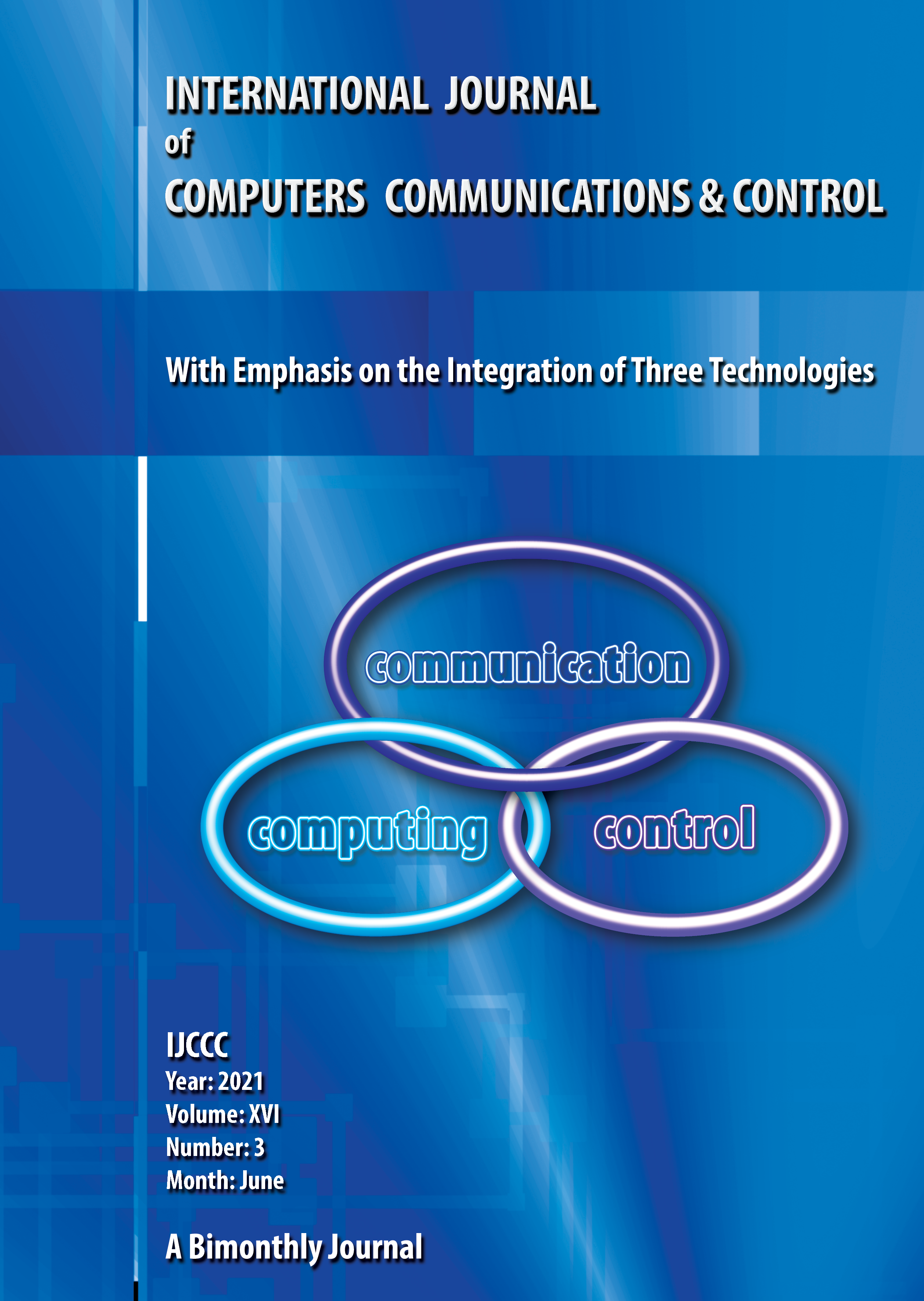 Additional Files
License
ONLINE OPEN ACCES: Acces to full text of each article and each issue are allowed for free in respect of Attribution-NonCommercial 4.0 International (CC BY-NC 4.0.
You are free to:
-Share: copy and redistribute the material in any medium or format;
-Adapt: remix, transform, and build upon the material.
The licensor cannot revoke these freedoms as long as you follow the license terms.
DISCLAIMER: The author(s) of each article appearing in International Journal of Computers Communications & Control is/are solely responsible for the content thereof; the publication of an article shall not constitute or be deemed to constitute any representation by the Editors or Agora University Press that the data presented therein are original, correct or sufficient to support the conclusions reached or that the experiment design or methodology is adequate.